Previously I've looked at Suntory's Melon Sour and Cider Sour drinks, both of which were clearly designed for a younger audience in search of a sweet drink despite the name. Today I spotted キウイサワー which, if it stays true to the flavour of kiwi, should be more sour than the previous two flavours. My tongue was not at all surprised when it received a sweet, sweet alcoholic beverage. Another drink designed for young adults.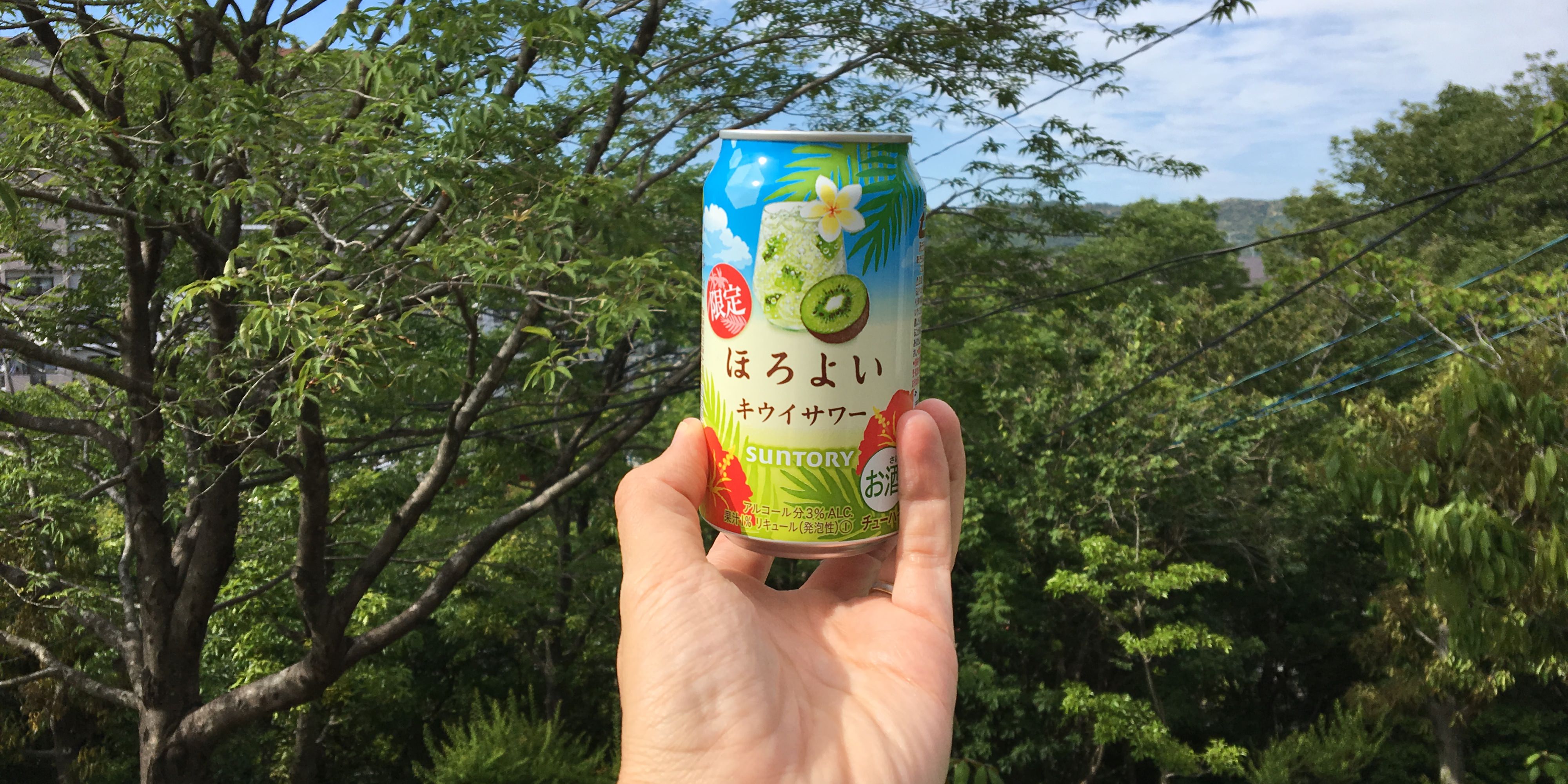 Unlike Cider Sour, Kiwi Sour's aftertaste is much less persistent and reminds me of kiwi that's a little overripe. It's not at all unpleasant. Like many other 355mL cans reviewed on this site, Kiwi Sour can be found at grocery stores for about 98円 and at convenience stores for an additional 50円. The 3% alcohol is light enough that a person could consume a half dozen of these before feeling the effects, which makes it potentially reasonable as a lunchtime treat on Fridays for people who work in more relaxed settings.
Much like the other "Sour" drinks, this isn't something that I would reach for regularly but would enjoy from time to time if out with friends.