What would grape juice taste like with alcohol? Would it resemble a cheap wine, or something else? These were the questions I wondered after picking up Suntory's Grape, a 3% alcohol beverage in an attractively styled purple can. Turns out that whoever designed this drink clearly enjoyed grape popsicles as a kid, because this is exactly what the entire can tasted like. Smooth, flavourful, and far too sweet for someone in their 40s. That said, the beverage did remind me of summer days in my youth when my sisters and I would sit under a tree with our "Freezies" and try to finish them before the ants caught wind of the frozen sugar-water in our hands.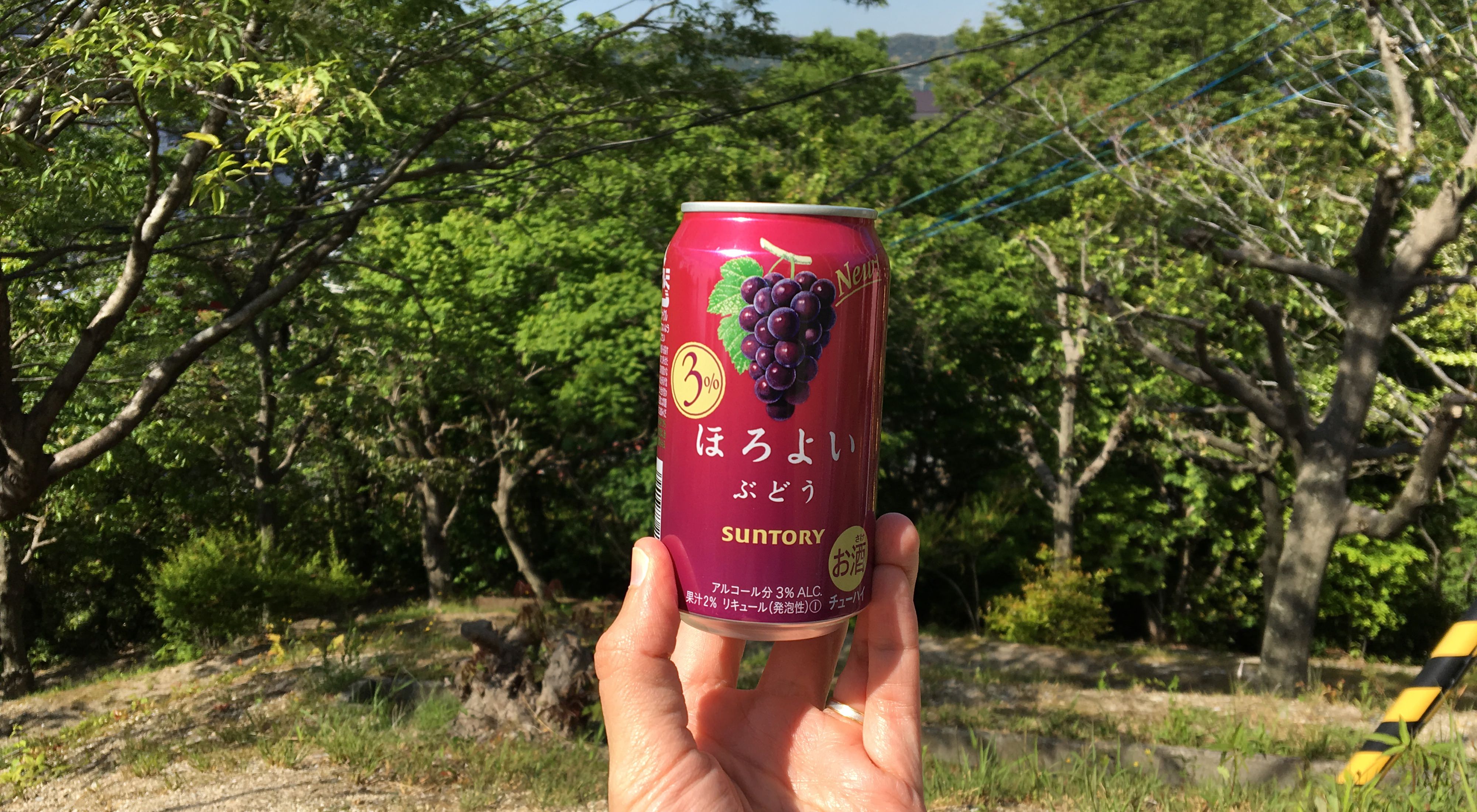 Unlike a lot of grape-flavoured drinks, Suntory's Grape didn't have an overpowering aftertaste. And, at 3%, this could be mistaken as something for children. The alcohol content was so slight that it didn't have any effect on me in any measurable manner. Despite the short nostalgia conjured by this drink, I don't think that I'll buy another Suntory Grape. The target demographic is clearly people much younger who are looking for something sweet that might also instigate a slight buzz.
Suntory Grape can be found at most convenience stores, though I picked this up from the nearby Apita for 98円 plus tax. As far as I could tell, there are no 500mL cans available.