Suntory certainly enjoys putting out bitter and sour beverages that are generally nothing of the sort, and today's treat is no different. サイダーサワー, otherwise known as Cider Sour, reminds me a great deal of ラムネ, another Japanese drink that is generally enjoyed by children. Despite being dubbed a sour drink, the cider went down incredibly smooth and left a sweet aftertaste for a number of hours1. What I liked most about this drink is that it didn't need to be accompanied by any sort of snack. Often times when I have a sour beverage, I need something salty or with a tang to offset it. This wasn't the case with Suntory's Cider Sour.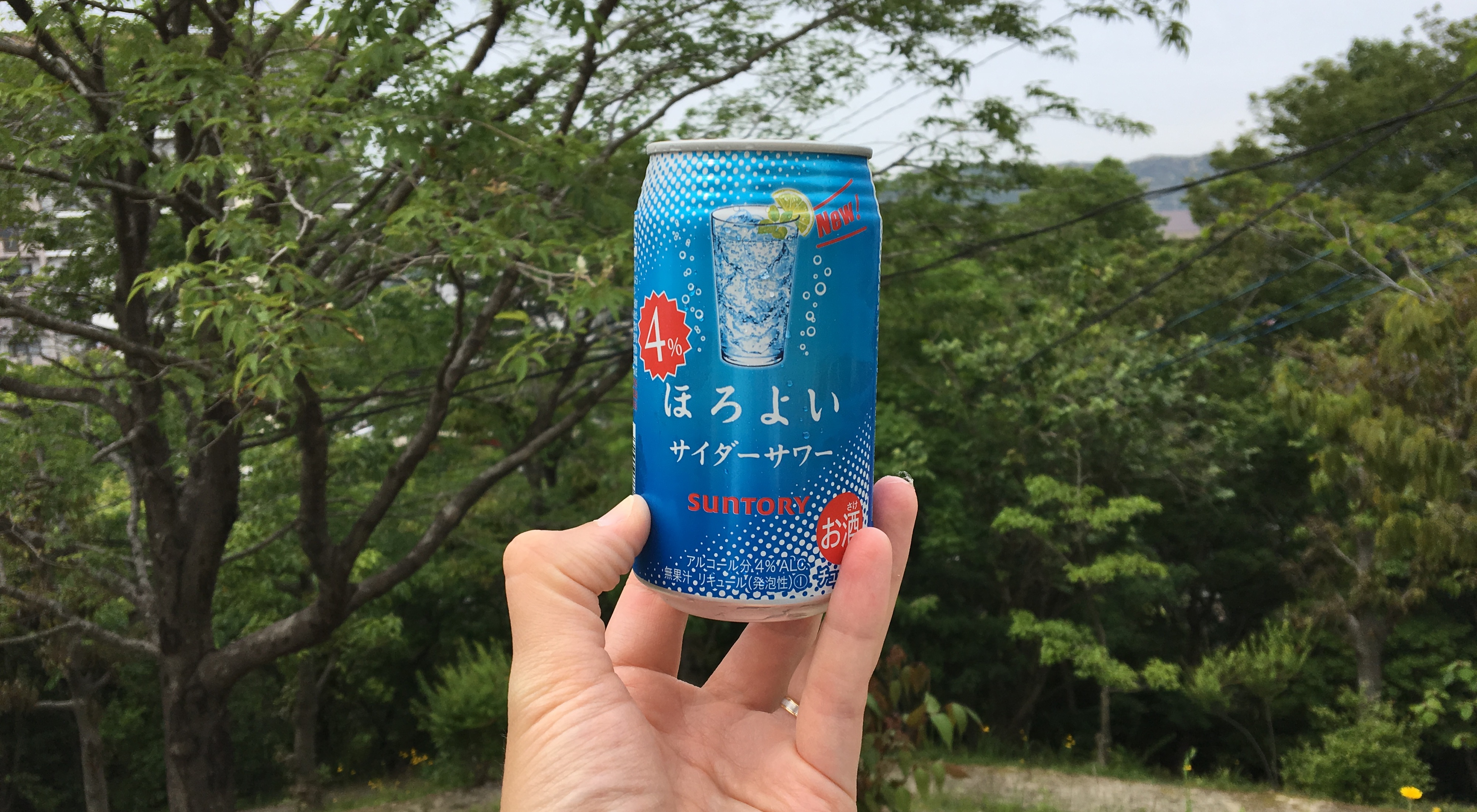 As with many of the 355mL cans I review, this was found chilled and ready to enjoy at the local Apita for 98円. A six-pack can also be had for as little as 398円 so long as you don't mind cooling the cans before consuming them. Like Suntory's Melon Sour, this is clearly something designed for a much younger market. That said, the sweetness is light enough that a person could enjoy one of these while barbecuing in the park.
I might just have another one of these.
---
Nothing could ditch the aftertaste. I had this can before a 500mL can of Suntory Double Lemon, and the aftertaste persisted. Later I had a cup of black coffee, and the aftertaste persisted. Then I brushed my teeth. Then I had dinner. Even after all of this, there was still a hint of sweet cider in my mouth. It's not at all an unpleasant taste, but it does take a while to fully dissipate.